Professional Domain Services
Domain name adalah alamat di internet, biasanya diawali dengan www dan diakhiri dengan ekstensi seperti .com .net .org dan sebagainya. Mudahnya, domain name adalah alamat jalan menuju rumah kita. Setelah sampai tujuan, maka kita melihat sebuah rumah. Itulah hosting. Di dalam rumah terdapat barbagai macam isi. Itulah yang disebut dengan website.
Untuk memiliki website maka harus memiliki 2 hal, yaitu DOMAIN NAME dan HOSTING. Di MustikaWEB.com inilah Anda mendaftarkan domain name dan hosting untuk keperluan pembuatan website/blog Anda. Domain name ini sifatnya unik. Siapa cepat dia dapat. Jika sudah didaftarkan oleh orang lain mana tidak bisa didaftarkan lagi oleh orang yang berbeda.
Domain Services:
Register a Domain
Renew a Domain
Transfer a Domain
Park a Domain
Why buy domains from us?
Protect your Privacy
Total DNS Control
No Hidden Costs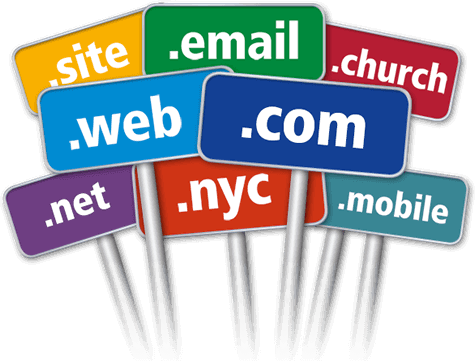 Additional business features included with all domains as standard
Website Builder
Easy to use Control Panel
Free DNS Management
Branded Email Addresses
Multiple Website Addresses
Total DNS Control
Powered by WHMCompleteSolution
Web Hosting | Reseller Hosting | VPS | Domain | Web Design
Copyright © 2019 - Mustikaweb.com - All Rights Reserved.